WELCOME TO NORTH PLATTE PICKLEBALL | New to Pickleball?
Pickleball is a paddle sport created for all ages and skill levels. The rules are simple and the game is easy for beginners to learn, but can develop into a quick, fast-paced, competitive game for experienced players. It is a fun and social sport that combines many elements of tennis, badminton and ping-pong. It is played with a paddle and a perforated plastic ball and is most often played as doubles. Pickleball is the fastest growing sport in America.

North Platte Pickleball Wellness Initiative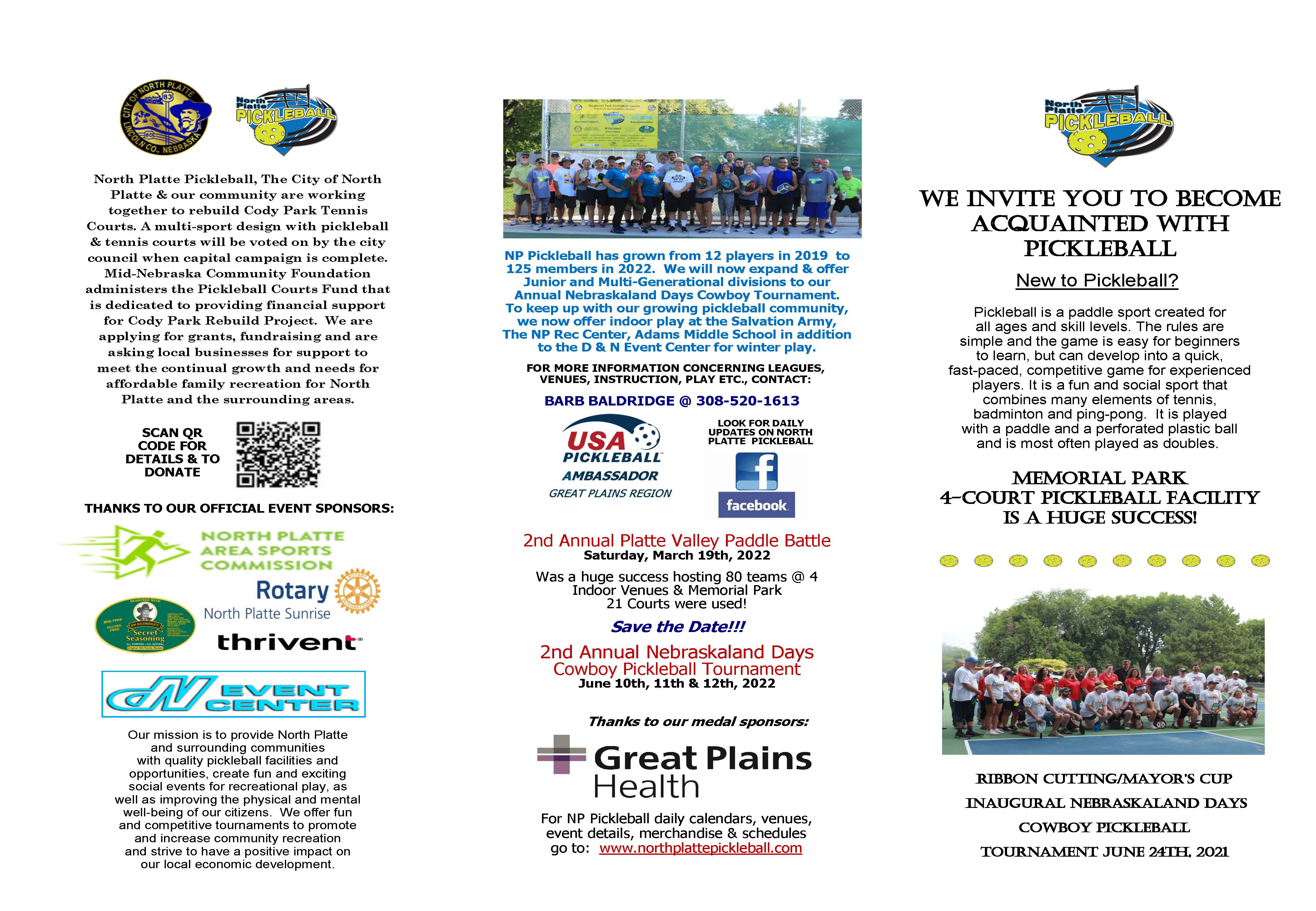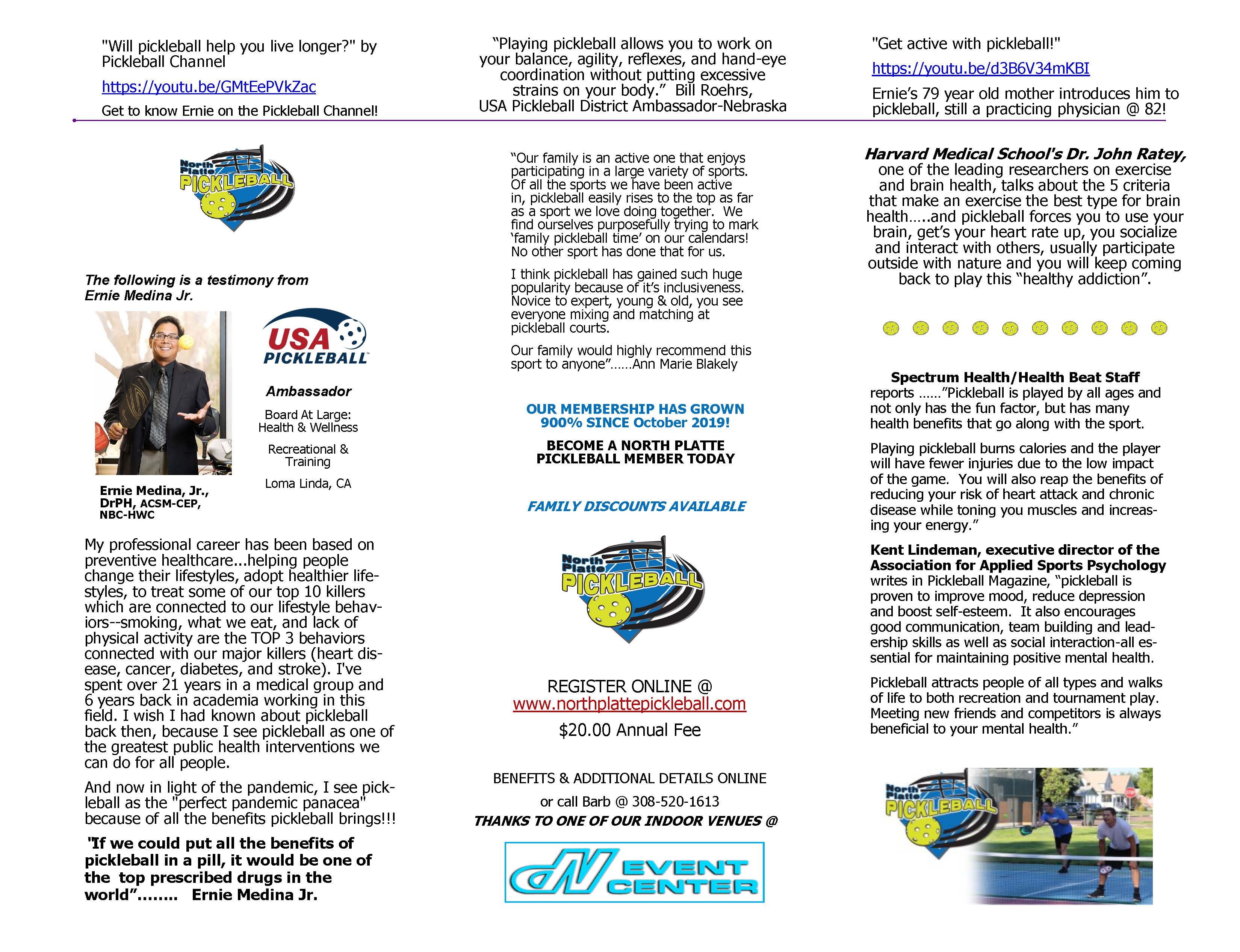 Memberships Available Today!

Annual Membership includes but not limited to the following: Reduced rates for members for tournament & special events; Limited entry events will be made available first to members before public offering; Frequent updates with Pickleball News via text and/or e-mails
All equipment and instruction provided by NP Pickleball members & volunteers @ Memorial Park

Barb Baldridge | Great Plains Region | (308) 520-1613
Other Pickleball Contacts:
Heidi | 308-660-8200
Nikki | 605-270-2647
Our mission
is to provide North Platte and surrounding communities with quality pickleball facilities and opportunities, create fun and exciting social events for recreational play, as well as improving the physical and mental well-being of our citizens. We offer fun and competitive tournaments to promote and increase community recreation and strive to have a positive impact on local economic development.
Sponsored in part by: